Our Standards

As close to nature as possible
Gently dried to
maintain nutrients.
Let's keep it real.
Free from all that other stuff
No added sugar
or anything fake.
Honestly it's simple.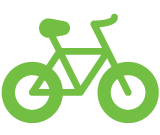 Healthy snacking made easier
You have things to achieve, So enjoy on-the-go.
Go be you!

Deliciousness inspired by quality
We source only the best so you can enjoy every bite.
Nature is oh so sweet.
What Healthy Snackers are Saying
I normally hate mangoes but these are freakishly delicious!

Angie
Love the pineapple rings! It's chewy, satisfying, and has a great zingy burst of fresh pineapple flavor.

Jeanne
I love & eat your products every day. You guys made my life so much better, moving away from refined sugar.

Camille